Designer: Stonehill & Taylor
Sophisticated and eclectic, the Sophy Hotel embodies the crafts and passions of art, science, literature, and music that are the inspiration of today's Hyde Park.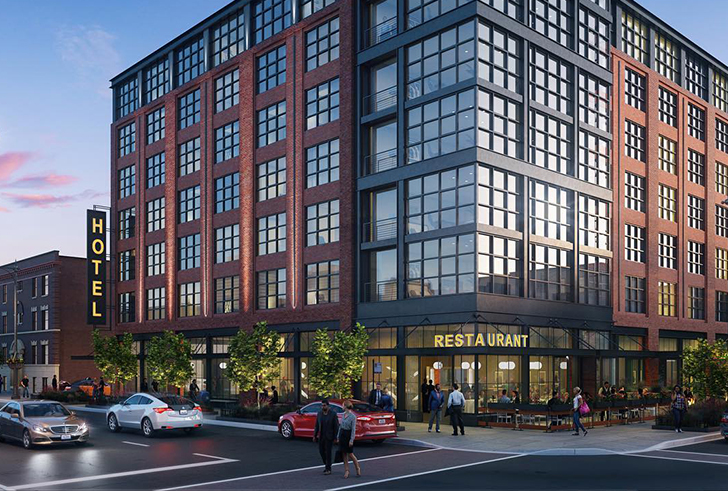 Designed to incorporate both the vibrant character of Hyde Park and the luxurious aesthetic of the hotel, the design incorporates sustainable features to a achieve a minimum of a LEED Silver certification. The selection of materials used were also chosen through the lens of environmental consciousness.